Photo Gallery
---
Our Shop
Our 4,000 sq. ft. shop can accommodate jobs of all sizes.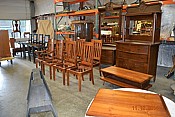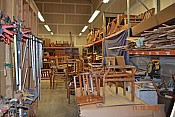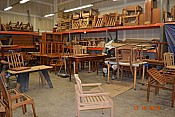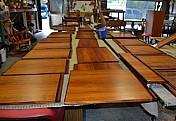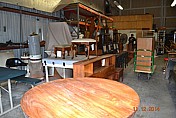 Color Matching
We are experts at touching up and color matching. We can do color matching manually, or use a tint in our spray system.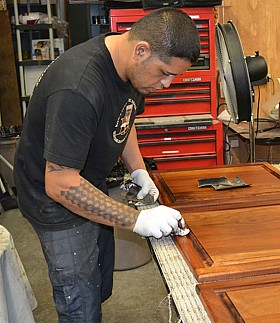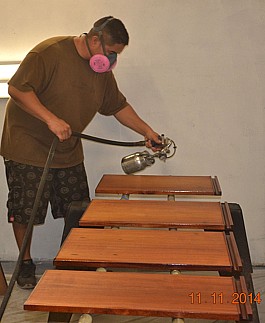 Restoration
Believe it or not, this Japaense tansu was restored without any sanding.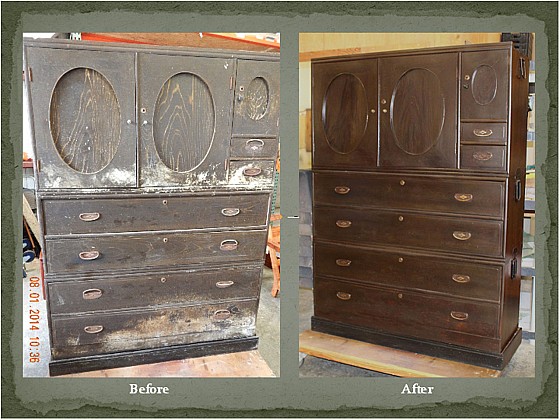 We can restore just about any wooden item, even this tugboat door.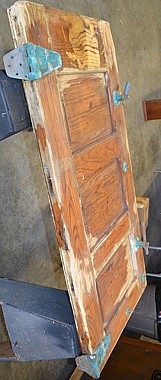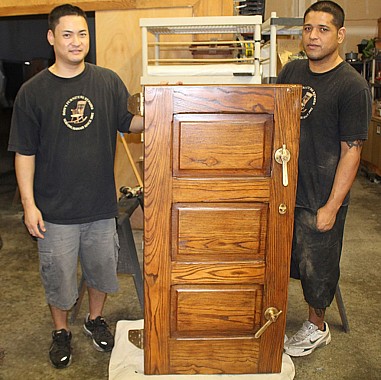 This koa rocker was brought to us in pieces and with lots of termite damage. The customer was very pleased with the results.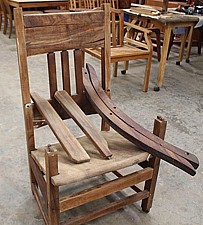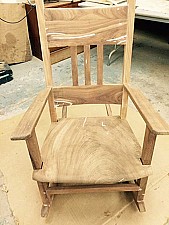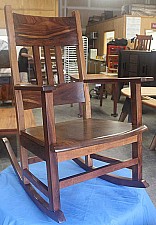 These two oak dressers had extensive termite damage. We replaced the tops, sides, backs, drawer guides and drawer bottoms.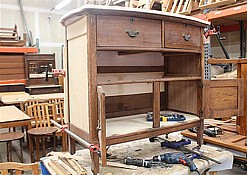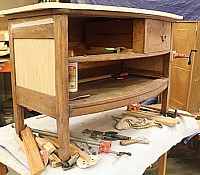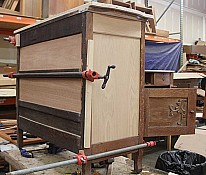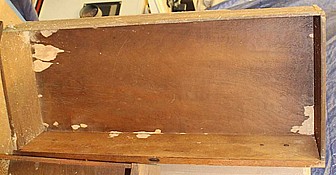 Here are the results of our work on the two oak dressers, which were shipped to Las Vegas.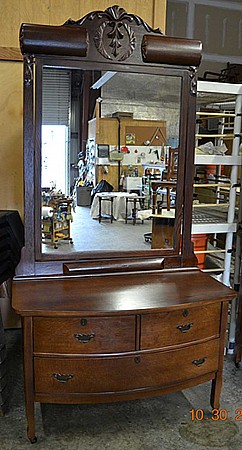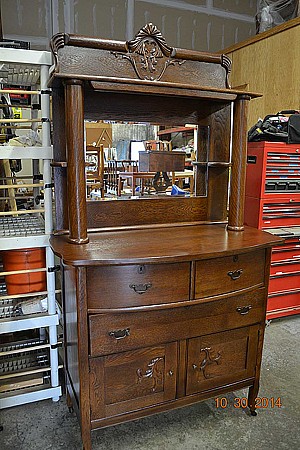 If you have the pieces we can put them back together again. This rosewood chair was given to us in 16 pieces. The "after" photo shows what the chair should look like!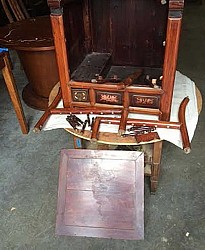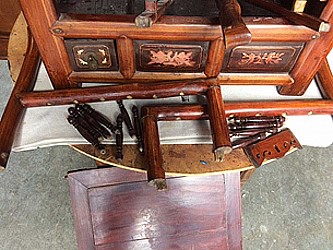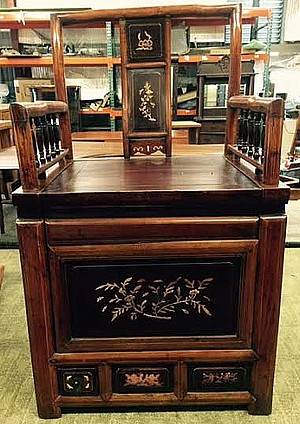 Leather Furniture
We are highly skilled at restoring black leather furniture, even if the leather looks as bad as this.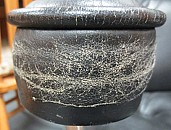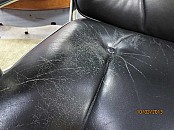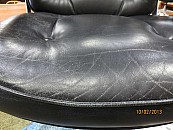 This is the very same chair. Our fee was 10% of what a new chair would cost.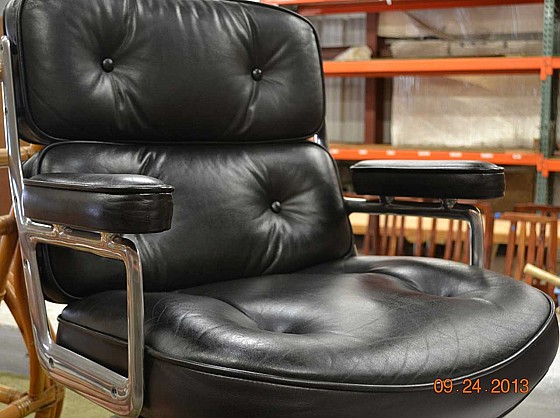 Veneer Installation
Veneer installation is another service we provide. No need to buy a new table, we can make your dining table look like new again by replacing the damaged veneer.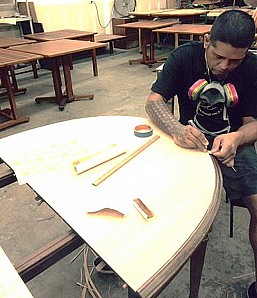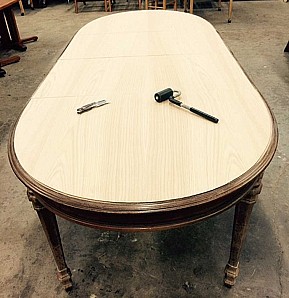 Even something as basic as sanding is done with precision. We mix our own colors for a perfect color match every time, and even draw in all of the wood grain to make the damages "disappear".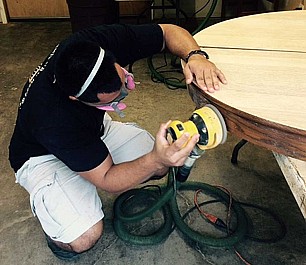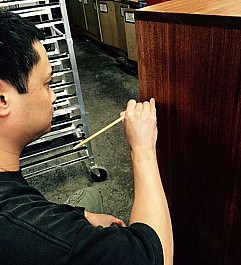 Kitchen & Bathroom Cabinets
We have refinished numerous kitchen and bathroom cabinets. Koa, cherry, walnut, teak, oak, maple or mahogany, we do them all.